Welcome to
Martini Lutheran Church
NO Sunday School now thru July 4th.
NO Adult Bible Class thru July 4th. 
Sunday School resumes July 11, 
as does Adult Bible Class. 
See SUNDAY SCHOOL, below Flea Mkt.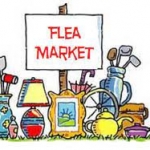 Held Over!
Flea Market at Martini Lutheran Church
9 a.m. – 1 p.m. AGAIN on Saturday, June 19
100 W Henrietta St, at Hanover St.
Park on our free lot while shopping.
Household items, Towels/Linens, Christmas, and much more.  We have priced low.
Cooking, Self help, popular History and Science, Children's books – – All books 4/$1.
Wall art well below the cost of just the frames.
Hundreds of women's, children's and some men's clothing items, plus purses and shoes.
Text your friends.  If you love a bargain, you'll be glad you came!
Lunch available.
Free parking on our lot.
Masks, social distancing, and beautiful worship!


Our in-person Sunday service will also be live streamed.  No reservations required for in-person.
Just click on the YouTube button at left, or below, or 

here

, to participate 

UPDATE for Sunday School and Adult Bible Class:  
Simply put, outdoor class didn't work out. 
As of July 11, we'll be in Air Conditioning indoors each week. 

WORSHIP, on the other hand, is ALWAYS 11 a.m. each Sunday in our beautiful sanctuary no matter the weather. 


See you in worship! 
Now back to our regular front page…
Welcome to our website!  We hope you'll check us out.  Click the buttons, above.  Explore us and our links.  Tell us what's helpful.  Get into God's Word on Bible Gateway.  Click on "Devotions," above for daily time with the Lord in Scripture and prayer. Hone what you believe as you look into What We Believe (see links at right).
Enjoy Family – friendly links such as these games and activities.
Maybe you'd make us your home page, and enjoy the convenience of       Daily Devotions     Google Maps and Directions     Baltimore Weather     Bible Search,   and more – all a click or two away!  To find some hidden short cuts on our masthead, above, click here.
We want to invite you over to church for a Sunday morning or other worship service.  You'll like our free parking, our all-on-one-level architecture, and the beautiful surroundings of church when you're at worship.  You'll experience good preaching and teaching for all ages.   We preach Christ.   Martini is determined that people will know the work of God in Christ:  in the hearts of all who worship, in the neighborhoods surrounding us, and reaching to the far parts of the earth.
We're glad you came to the Martini Lutheran Church website.  Please come back some more!
Sincerely,
Pastor Elliott M. Robertson,
and the people of Martini Lutheran Church, Baltimore